-News-
Head Line
-2015/4/1-
We have moved! The new address from 31st March 2015, is FRESCA Jingu-mae 101, Jingu-mae 2-4-7, Shibuya, Tokyo, Japan zip150-0001 Our new locations is 6min. from Tokyo Metro Gaien-mae Station by walk , close from the last office, too. We will do our best for your expectation, keep stay together for our better relation ship! (
google map
)
-2015/2/2-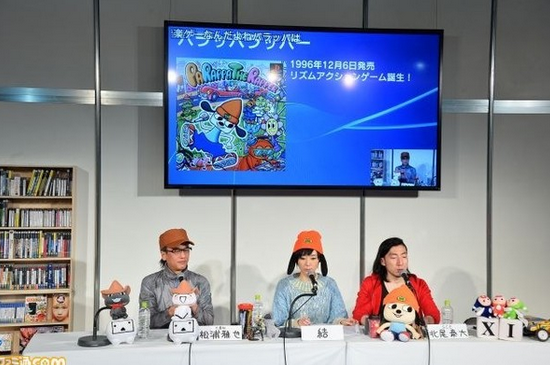 Masaya Matsuura joined "nico nico Toh-Kaigi 2015" at Makuhari Messe from 31th. Jan. to 1st, told the development episode of playstation era.
http://www.famitsu.com/news/
-2014/12/12-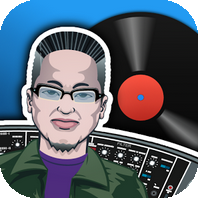 We have released "masayAR" for iOS and Android for free. Let's see what's happening by watching the vinyl jacket or pics on the special site with your mobile, have a fun!
http://nanaon-shop.net/
-2014/12/4-
Masaya Matsuura performed the special AR live for "PayStation Award 2014" at Grand Prince Hotel Takanawa. Parappa have win the "Creator's Choice Award", too. Thanks!
http://commu.jp.playstation.com/
-2014/11/4-
Masaya Matsuura's live solo concert vol3, "hanashi-hanbunka", at HIGH in Tokyo Koenji was a great success thanks to all of the support from everyone who came. Thanks again everyone!
▼もっと読む
-Profile-
Company overview
Name
NanaOn-Sha co., ltd.
Address
FRESCA Jingumae 101
2-4-7 Jingumae Shibuya-ku
Tokyo JAPAN 150-0001
Call
+81 03-3475-0670
Work
music,game,image,movie
planning and production
President
Masaya Matsuura▼
Mission
The mission of NanaOn-Sha distills into 'Shaping Fun'.
Unfortunately, it is not the case that the world is overflowing with fun experiences. However, real fun only comes when people come together with an honest desire to enjoy themselves.
NanaOn-Sha wishes for a world overflowing with fun, and to that end we work day by day creating products that can bring smiles to anyone, and any society.
How was NanaOn-Sha made?
Like a fresh breeze spreading originality and fun, NanaOn-Sha has employed music, images, and games as a means to bring smiles to the world since 1993. Beginning with uniquely original games such as "PaRappa the Rapper" (for PlayStation, 1996) and more recently with the hit series "Tamagotchi Connection: Corner Shop" (for Nintendo DS, 2005~),NanaOn-Sha has extended it's project realm further; including the creation, development, and production of music for the Robot Pet AIBO, and CG animations for educational TV shows broadcasted nationwide. Dealing with such a broad variety of products, NanaOn-Sha is currently looking to expand its international activity as part of our continued exploration of originality.
▼More
-Footage-
cœur brisé 1980 short2
Playstation Awards 2014
Live in Tokyo Aoyama 2014/6/19
BitSummit2014 special live
Haunt